Boniface Keakabetse
Botswana tourism operators have expressed fear that the escalation of Russian- Ukraine conflict could affect travel and conservation in Botswana.
The uncertainty of war has gripped the world since Russia attacked Ukraine on Thursday last week.
Mavis Kgaga, Naga Safaris Managing Director, told The Okavango Express they are fearful that the escalation of the Russian war with Ukraine could bring more bad news to the Botswana's tourism sector.
Kgaga noted: '' as a mobile safari company we depend on international tourism which was adversely affected by coronavirus pandemic and the Omicron variant. We were hoping things would improve but now we are fearful the Russian war with Ukraine could be another bad news.''
Botswana's peak tourism season starts from April to September. Kgaga explained that they have a coming six days Okavango Delta trip booking by tourists from UK which has been postponed since 2020. They had hoped the trip would materialise during this peak season.
Elephant Protection Society founder, Oaitse Nawa equally share concerns that the escalation could lead to more bad news for conservation in the Okavango Delta citing the increase in Rhino poaching during the period of tourism hiatus as example.
Nawa's non-governmental organization strives to achieve coexistence between humans and elephants through teaching communities to avoid deadly elephants contacts. '' poaching increased during the pandemic. Both international and subsistence poaching shot up as poachers maximised the tourism inactivity.''   He added that without tourism communities may be forced by poor economic prospects to poach.
Nawa's non-governmental organisations depend on donations from safari companies who are now enable to help financially due to pandemic impact.  He added: '' we hope the Russian war does not prolong otherwise it will be a nail on conservation.''
Joseph Mbaiwa, Professor of Tourism Studies at Okavango Research Institute, concurred that although Southern Africa has insignificant number of Russian tourists, the instability could have a ripple effect on tourists coming from European Union countries and United States of America. '' we mostly have tourists from EU and USA, while we might think that travels from these countries  would not be affected, we must have it in mind that people generally don't feel free to travel when there is a war especially if it involves superpowers and mention of nuclear weapons.''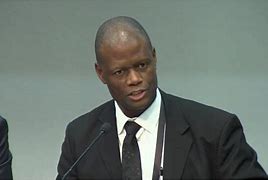 Lesh Moiteela, representative of lodges sector at Hospitality and Tourism Association of Botswana expressed optimism that the conflict would not prolong adding war escalation to involve the rest of Europe would have huge impact on travel to southern Africa and Botswana.''